EQUIPMENT FOR LINES & NETWORKS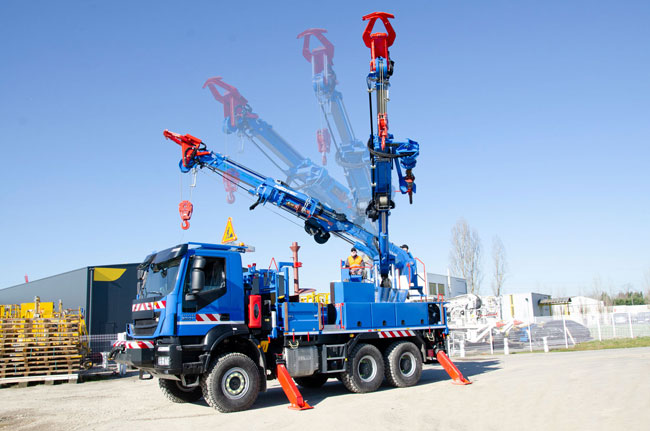 NEOTEC and equipment for lines and networks: a family story
The special machines and pole lifting equipment used for the construction of energy transmission lines and networks are part of a history that began with the father of the founder of NEOTEC.
With more than 50 years of expertise now behind it, and the creation of several "best-sellers" whose commercial and technical longevities remain unrivalled in the field, the creativity of the company allows NEOTEC to offer a range of differentiated products which offers an ultra competitive price/performance ratio.
Alongside this, it retains the advantages of Reliability, Maintainability, Safety and Respect for the Environment specific to all ranges of NEOTEC machines. A capacity for innovation that makes it possible to offer new products that will surprise.
Some examples of creations for truck cranes, pole lifts, pulling winches…