ENGINEERING / MANUFACTURING / AFTER-SALES
3 phases that guarantee solutions adapted to your needs…
Railway, aeronautical and network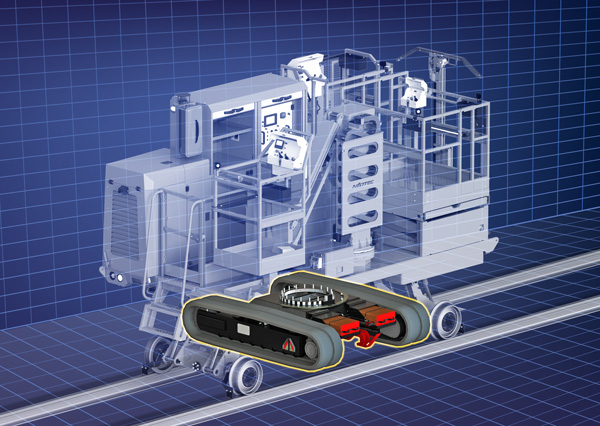 Neotec, innovation in motion
Agile and innovative, the NEOTEC company is a hotbed of technical expertise.
Focused on providing studies, design and manufacture of prototypes since its inception, NEOTEC has, over the years, built a solid team of multidisciplinary technicians whose mission is to galvanise the company's creative process.
In addition to the solutions offered through its range of products, mainly dedicated now to the railway world, NEOTEC also responds to complex issues by offering unique equipment, developed in consultation with its clients in response to their specific needs.
Each project is built according to a rigorous methodology punctuated by validation stages of the technical choices and the results of studies in order to guarantee reliability from the design stage onwards.
Years of collaboration with the largest international vehicle manufacturers have shaped a unique approach to development, qualification of products and services that meet the most exacting standards.
This approach guarantees the performance and reliability of our products, from design to the end of development and throughout the operation of the products.
NEOTEC has established a culture firmly rooted in engineering, to ensure the creation of reliable and modular products.

of machinery and equipment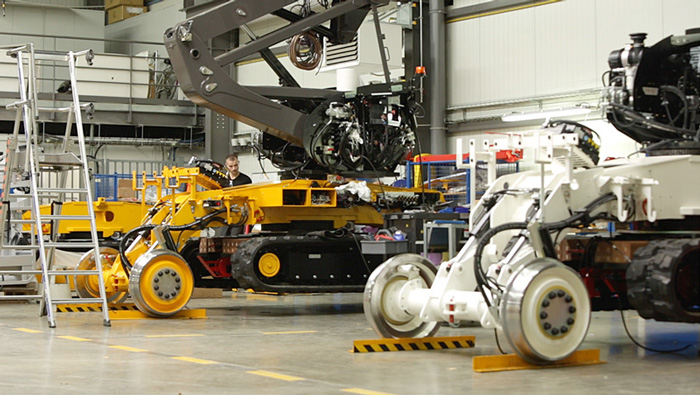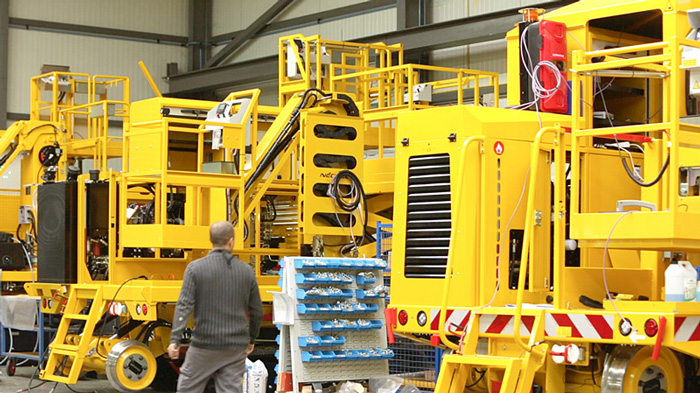 A truly industrial approach
Building on the sustained growth initiated in 2012, NEOTEC acquired a new plant in Bressols in 2017 – France.
These new industrial resources enable NEOTEC to increase its overall production potential to 120 machines/year and to consolidate its status as the partner of choice for its clients.
The industrial organisation put in place aims to increase the quality and reliability of our products as well as support the commercial growth undertaken by the company.
NEOTEC is now able to better meet its client requirements and build differentiated offers specific to each market.
In accordance with its Quality commitments, each machine or piece of equipment produced by NEOTEC undergoes breaking-in tests at the end of the production cycle, simulating actual conditions of use. This final operation allows NEOTEC products to be immediately operational on site as soon as they are delivered.
The subsidiaries NEOTEC EQUIPEMENT GB Ltd and INNOVATION Inc provide an effective base and industrial proximity on the British and North American market.
Thanks to a collaboration with manufacturers such as HAULOTTE, MANITOU or VOLVO and with more than 500 NEOTEC machines in service worldwide, along with 25 years of innovation and improvement, NEOTEC is among the world leaders in the rail sector, thanks to a winning strategy of excellence that goes far beyond borders.
Maintenance & after-sales service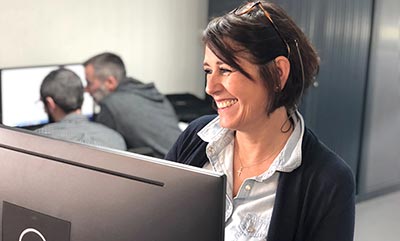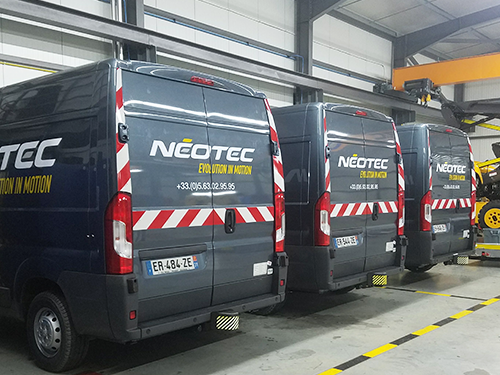 No good products without efficient SERVICE
Since 2008, NEOTEC has focused on overall customer satisfaction.
To do this, the company has set up an organisation dedicated to the Service of road-rail vehicles and operating equipment. This organisation offers a range of additional services adapted to client requirements:
Specific training
Travelling after-sales service technicians
On-line technical assistance
Fleet maintenance management
Repair, renovation and modernisation
Short, medium or long term leasing of rail-road vehicles.
Mindful that Global Quality calls for total efficiency in client support, NEOTEC is today intensifying its commitment to the QUALITY approach to guarantee the continuous improvement of its products and its After-Sales Service. This means that in addition to ISO 9001-2008 certification, the company has obtained certification from the British and French public service providers, of which it is an official supplier.
NEOTEC's desire to ensure that its after-sales service team is ever more responsive and closer to customers by always remaining more attentive to their needs to enable them to optimise better their working methods is evidenced by the creation at the end of 2015 of a subsidiary after-sales service centre in Ile de France, the structures set up in Great Britain and North America and the arrival in 2016 of the first "smart" machines and the establishment of a catalogue of spare parts.
The investments launched by NOVAERA, the group's head company, also relate to developing the resources of the Services team with the provision of a workshop dedicated to the repair/modernisation of machinery.
Each and every day, NEOTEC demonstrates its desire to support its clients to ensure that they always choose NEOTEC products.